Tesla's recent update on production and delivery reveals that the company is going strong. They manufactured nearly 480,000 electric vehicles (EVs) in the second quarter, with deliveries soaring 83% higher compared to the previous year. The good news propelled the stock price higher and Tesla's stock has more than doubled this year! Is it time to buy Tesla stock?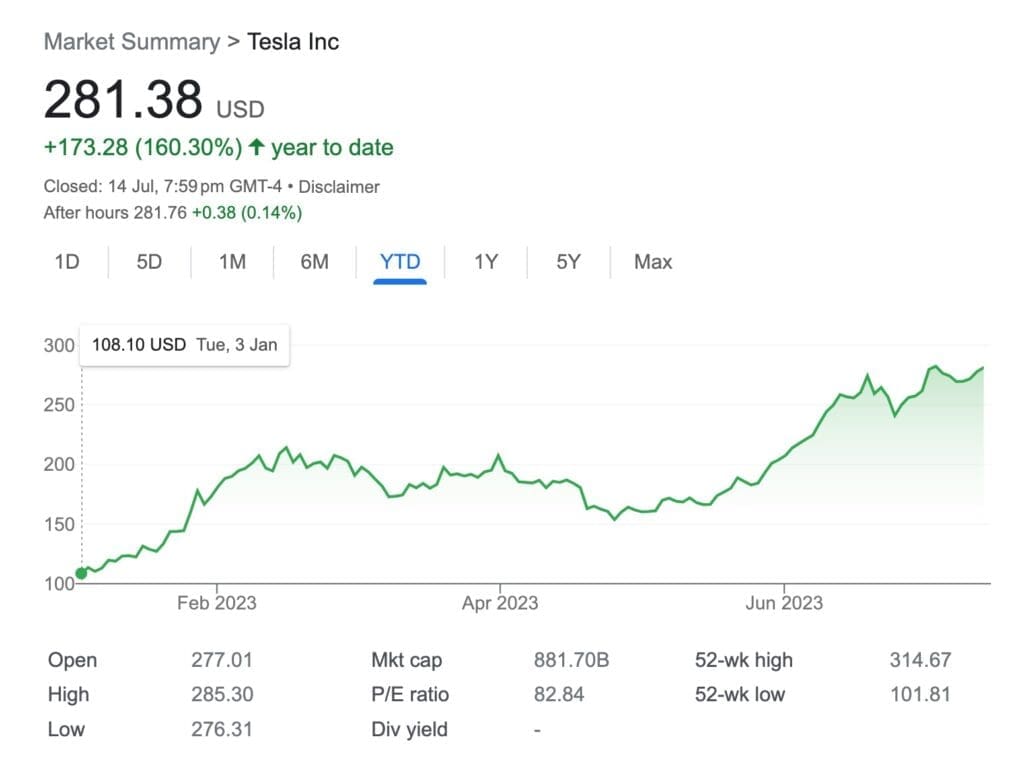 But before you want to jump on the bandwagon, here are some additional factors to consider when making that decision.
Traditionally, Tesla's stock price hasn't followed typical valuation metrics. Despite this, the company's strong earnings in the past year, combined with a stock price correction earlier this year, brought its price-to-earnings (P/E) ratio down to the mid-20s. However, the market's rebound, especially for Tesla, has driven the share price back up to exceptionally high levels.
Right now its PE ratio is above 80, which is pretty insane.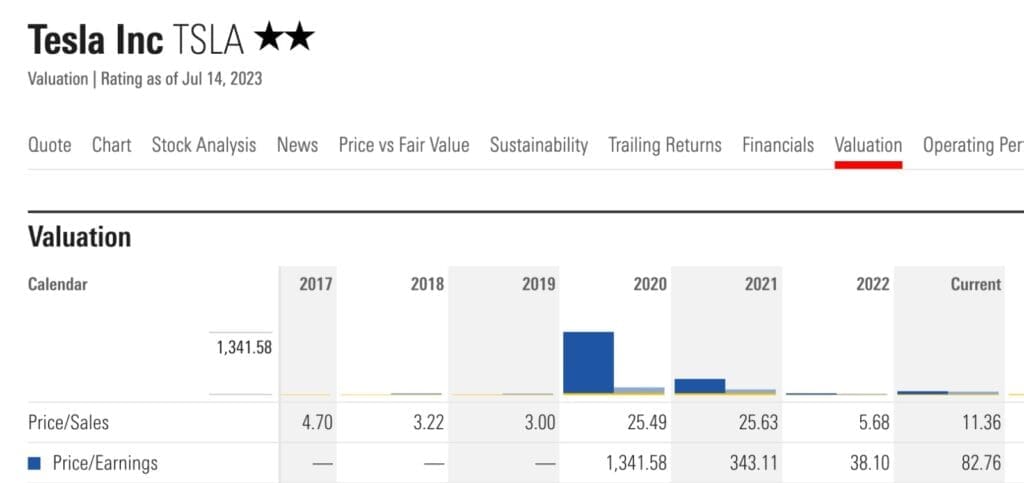 This is because investors believe there is still significant room for Tesla to expand its earnings. Despite the increasing number of competitors entering the EV market, Tesla currently holds about 60% of the market share in the United States. However, it's widely expected that this substantial share will decrease over time.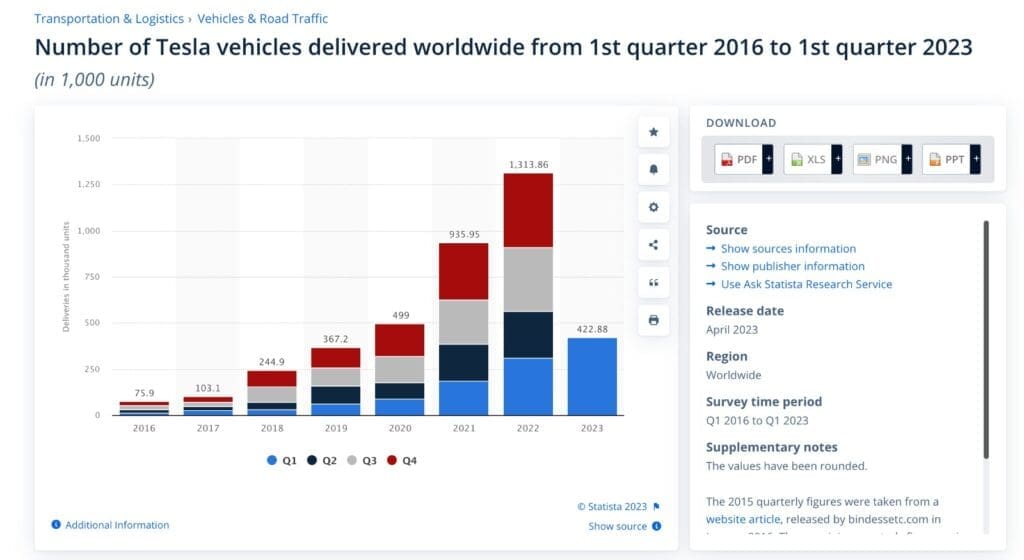 Nevertheless, EVs still represent less than 7% of the overall U.S. automotive market. Therefore, even if Tesla's market share declines as competitors increase their production, the company could still achieve its goal of 50% annual production growth for several more years. It's important to note that while vehicle sales and earnings are expected to continue growing, Tesla is also exploring other revenue streams for further expansion.
However, it is impossible to predict with certainty whether electric vehicles (EVs) will truly become widespread in the future. Investing in Tesla at its current price entails significant risks. Personally, I prefer to avoid it in order to minimize my investment risk. In fact, I recently decided to sell my Tesla shares and shared my investment thought process in a video. Feel free to watch it to gain more insight into my decision. 🙂
If you are still very bullish on Tesla but are concerned about the downside, you can also use options Strategy Y to reduce your risk. Options are a powerful vehicle that allows you to capitalize on various market conditions. If you're interested in starting your options investing journey and want to learn the process step-by-step, you can join us in our upcoming free options masterclass to get started!
In the meantime, feel free to join my Telegram channel for daily investment updates. In the meantime, do check out my latest article on how to analyse any stock in 1 minute using this amazing free AI investing tool.