Palantir stock price has increased over 180% this year. Is it still the right time to buy?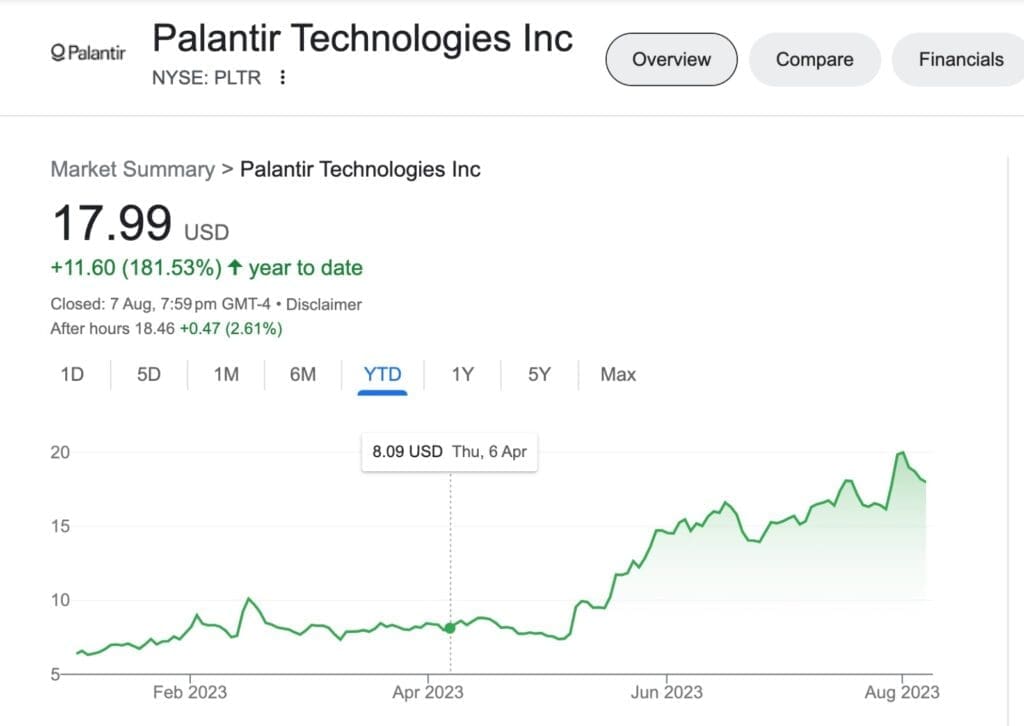 Palantir's sales for the second quarter clocked in at $533 million, up 13% year over year. Billings expanded 52% year over year to $603 million. This strong expansion could be due to the increased interest in Palantir's products jump-started by increased customer interest in AI. Similarly, Palantir's customer count growth was also robust, with the firm's total customer count growing 38% year over year to 421.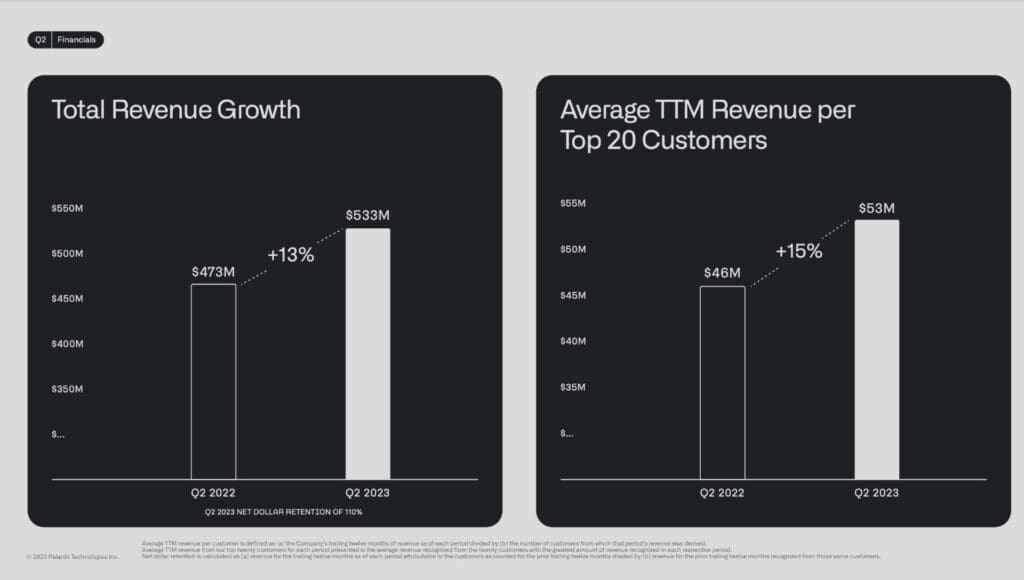 Palantir's two main platforms, Gotham and Foundry, are well-suited to help governments and commercial clients harness the power of data. Palantir's platforms stand to materially benefit as organizations seek to expand their use of data to inform business decisions. We expect this secular tailwind to allow Palantir to land more clients while also expanding revenue from existing ones.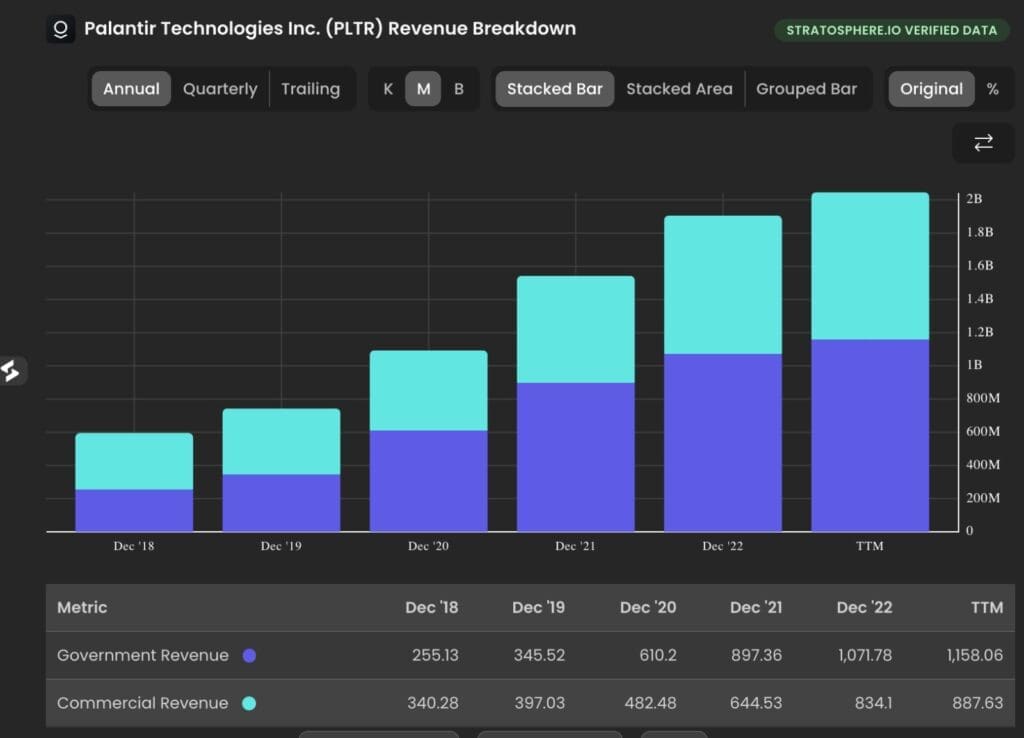 According to the most recent data, Palantir's Government Revenue accounts for 56.55% of their total revenue, while Commercial Revenue makes up the remaining 43.45%.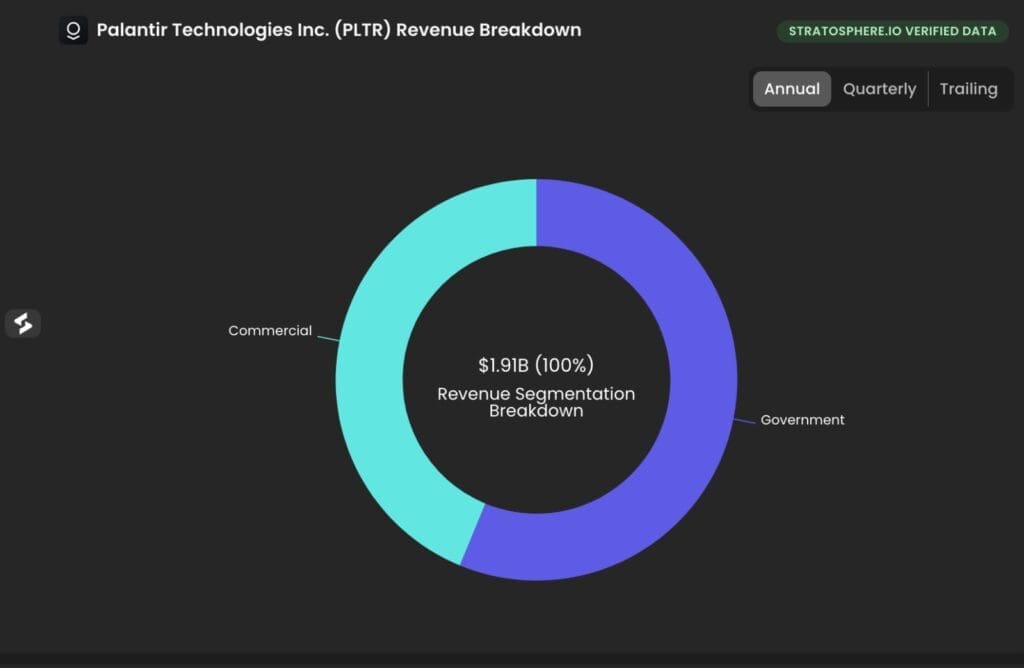 It's worth noting that Palantir's Commercial Revenue has been growing steadily over the years, with a compound annual growth rate (CAGR) of 33.59% over the past three years. This indicates their success in generating revenue from their core commercial operations.
Palantir stock price valuation
However, the stock has run up over 180% since the beginning of the year. The PS ratio is now over 18 times, while the total revenue growth rate is only 13%. Thus the stock is considered overvalued right now.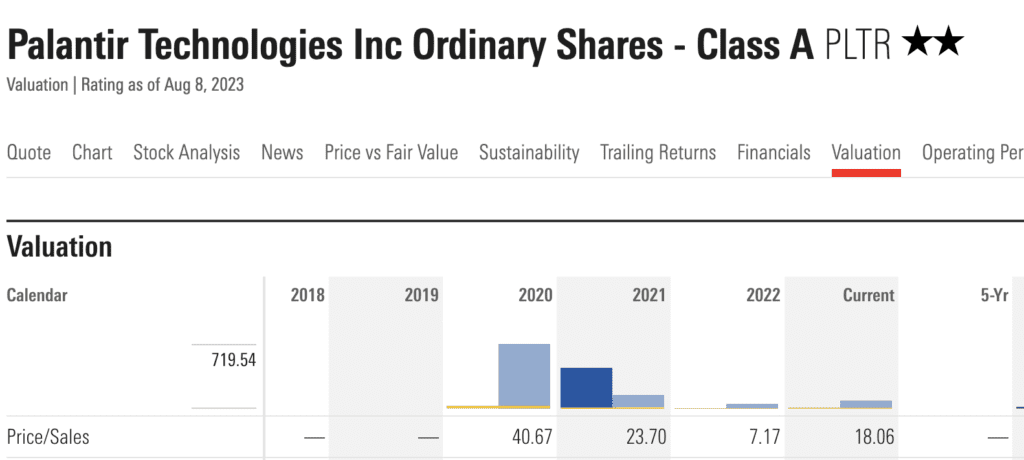 Start Investing With Moomoo
If you want to get started your investing journey, and access the important business insights shown above, Moomoo got you covered!
Plus, you get EXCLUSIVE $20 cash coupon JUST FOR MY READERS when you deposit $100 inside! That's 20% return just by depositing!
You'll also get free shares like Apple 🍎 when you deposit more! Open your account today!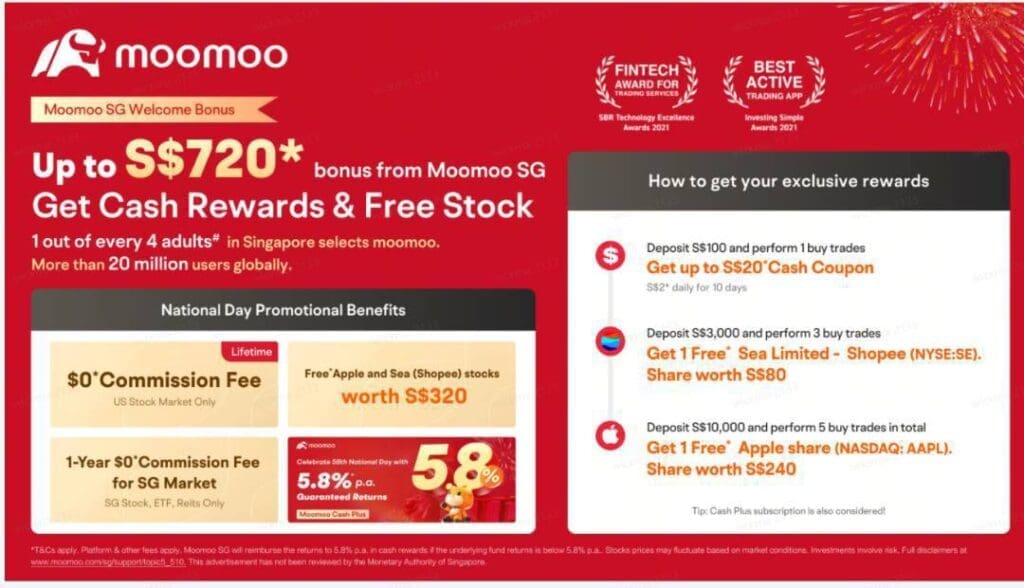 In the meantime, feel free to join my Telegram channel for daily investment updates. Also co check out my latest article on how to analyse any stock in 1 minute using this amazing free AI investing tool.
I also made a video sharing my opinion on why I sold Tesla recently. Feel free to check it out!