Netflix's stock price has surged by more than 130% in the past year. With the anticipation of promising results in the upcoming earnings report, the question arises: Will the stock price continue to rise? Is Netflix buy or sell stock?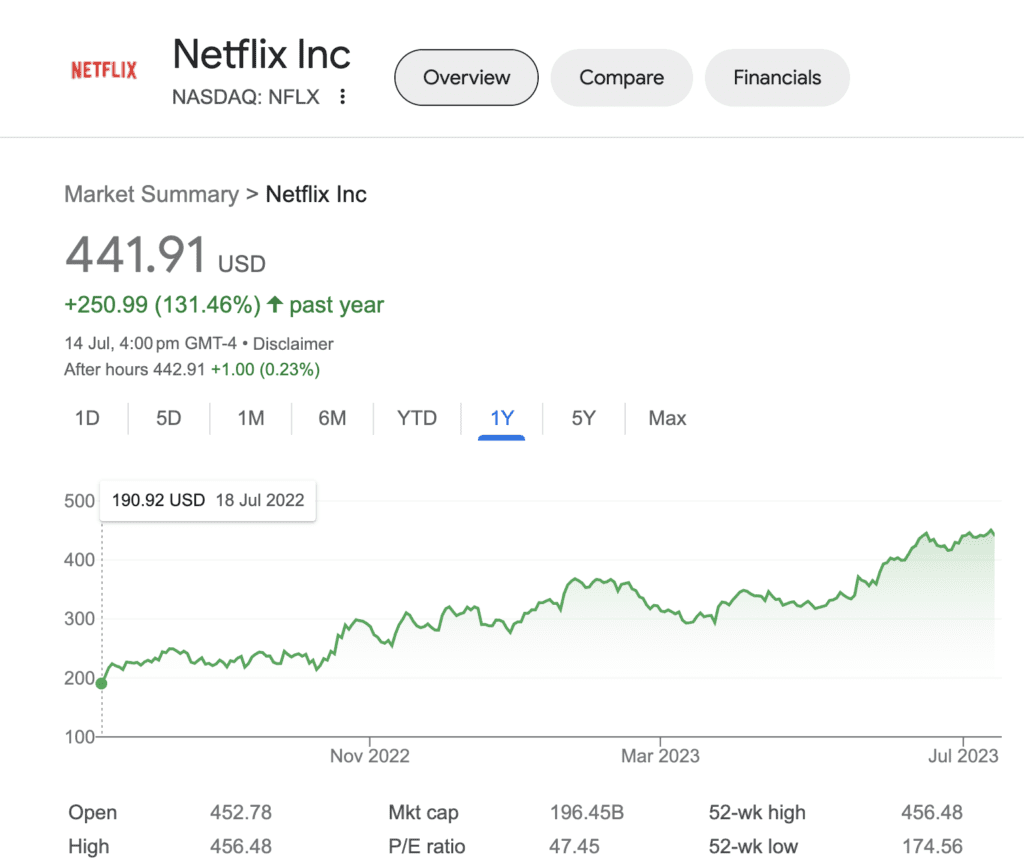 Netflix has seen positive results from its ads tier, which offers a lower price for viewers. The company added 7.66 million new subscribers for the final quarter of 2022, when it launched its lower-cost, ad-supported tier, and gained 1.75 million net new subscribers in the first quarter of 2023. Engagement has exceeded expectations, and it hasn't negatively impacted the standard and premium plans. 
The company has previously said that more than 100 million subscribers worldwide access Netflix through password sharing and revealed in April 2022 that it lost subscribers for the first time in over a decade. Since then, Netflix has taken steps to crack down on password sharing among members. This approach has shown promising results in countries like Canada, New Zealand, Spain, and Portugal, where new members have signed up and contributed more revenue.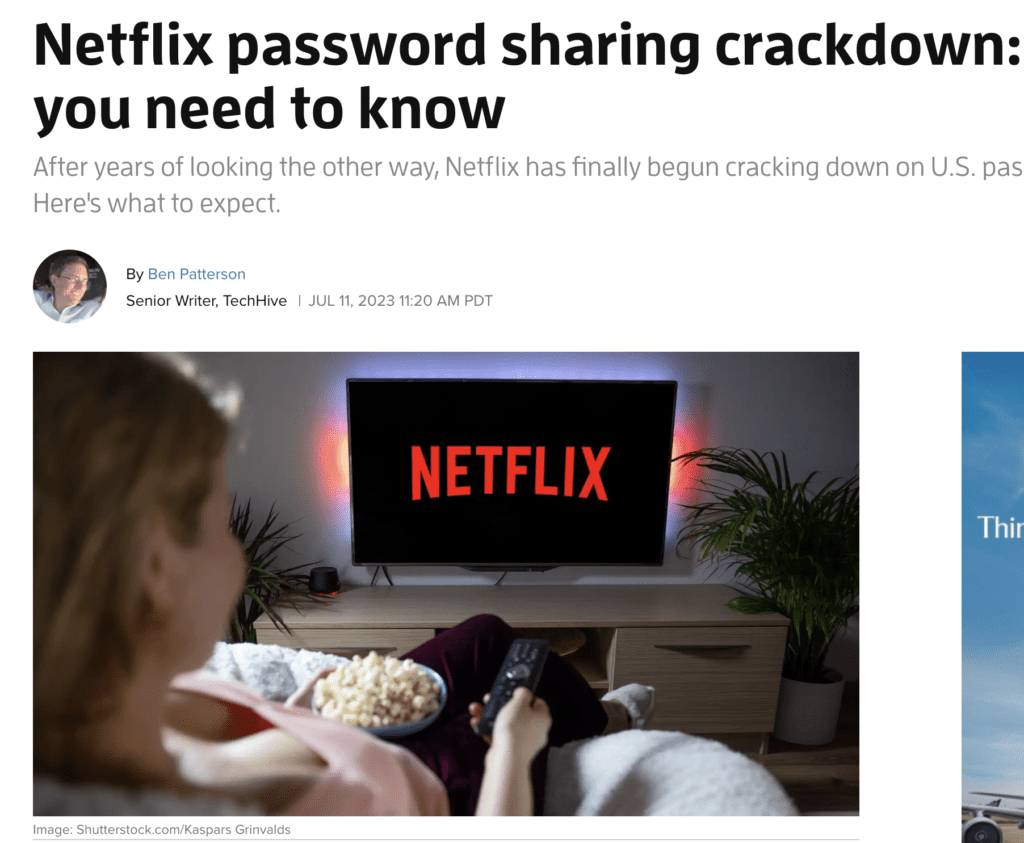 Investors were delighted to learn that Netflix had gained hundreds of thousands of new accounts, surpassing the surge they experienced during the COVID-19 pandemic. Although cancellations also increased due to the crackdown, the number of new sign-ups easily outweighed the cancellations.
While Netflix hasn't officially confirmed this data, investors are optimistic that the company will report substantial growth in subscriber numbers when it releases its second-quarter results on July 19.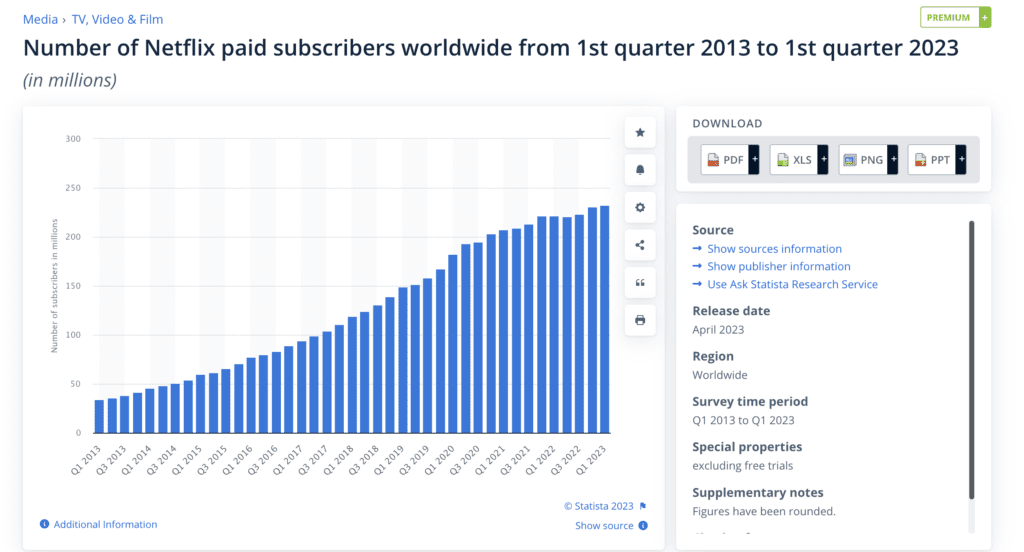 Moreover, Netflix is expanding its gaming offerings, planning to add over 40 new games later this year and currently having 70 more in development with partners. They are also developing 16 games in-house, aiming to bring more than 100 games to the platform in the coming years.
Nevertheless, the current valuation of Netflix is undeniably high. With a price-to-earnings (PE) ratio of 47.52, the stock does not offer investors a significant margin of safety. Therefore, it is advisable for investors to wait for the earnings and carefully consider their decision before triggering the buy order.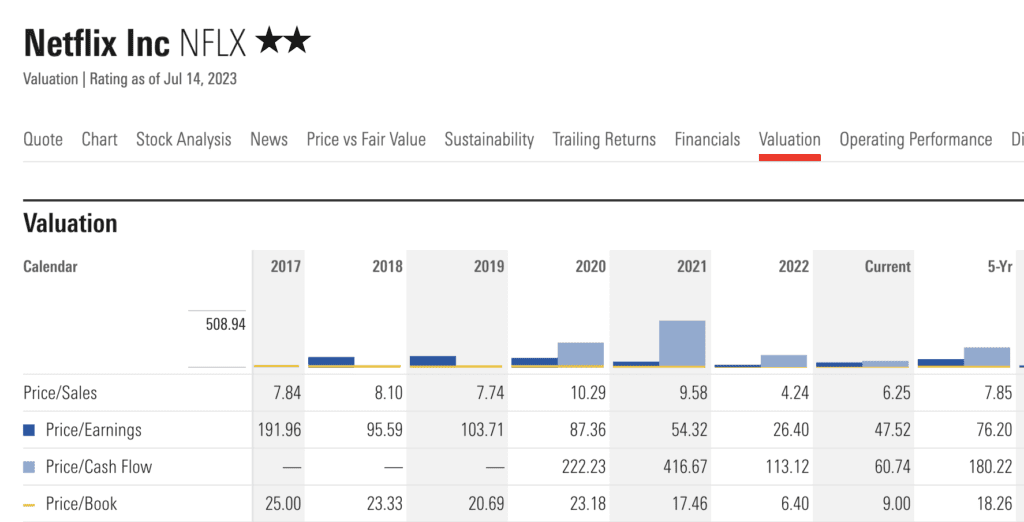 If you are still very bullish on Netflix but are concerned about the downside, you can also use options Strategy Y to reduce your risk. Options are a powerful vehicle that allows you to capitalize on various market conditions. If you're interested in starting your options investing journey and want to learn the process step-by-step, you can join us in our upcoming free options masterclass to get started!
In the meantime, feel free to join my Telegram channel for daily investment updates. In the meantime, do check out my latest article on how to analyse any stock in 1 minute using this amazing free AI investing tool.