Microsoft VS Google, which is better? Shares of Microsoft went up by 5.3% today, reaching a new all-time high. This is the first time it has reached such a high level since late 2021. It's not surprising that Microsoft's stock is rising because they made some exciting AI announcements.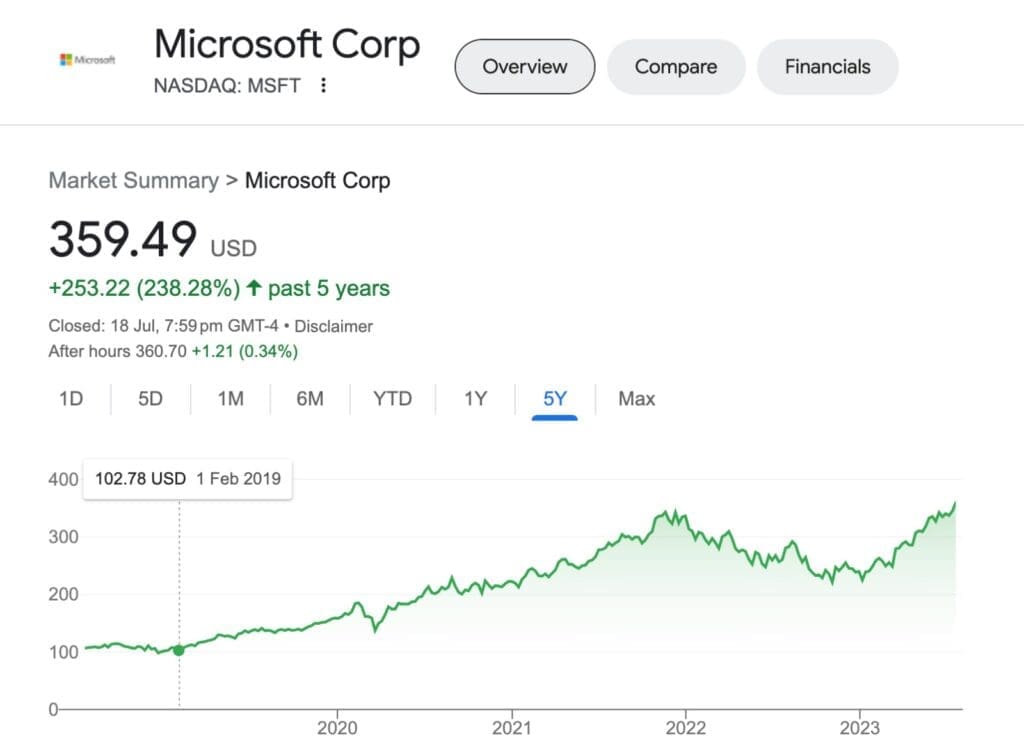 Microsoft VS Google – Why Microsoft?
Microsoft talked about the pricing for a new AI-powered tool called CoPilot, which works with their Office software. Microsoft will let people upgrade to the CoPilot tool for an extra $30 per month per user.
This is a big increase in price because their Office subscriptions currently cost between $12.50 and $57 per month per user, depending on the plan. So, if users want to use the AI CoPilot tool, they'll have to pay almost double the subscription price for Office.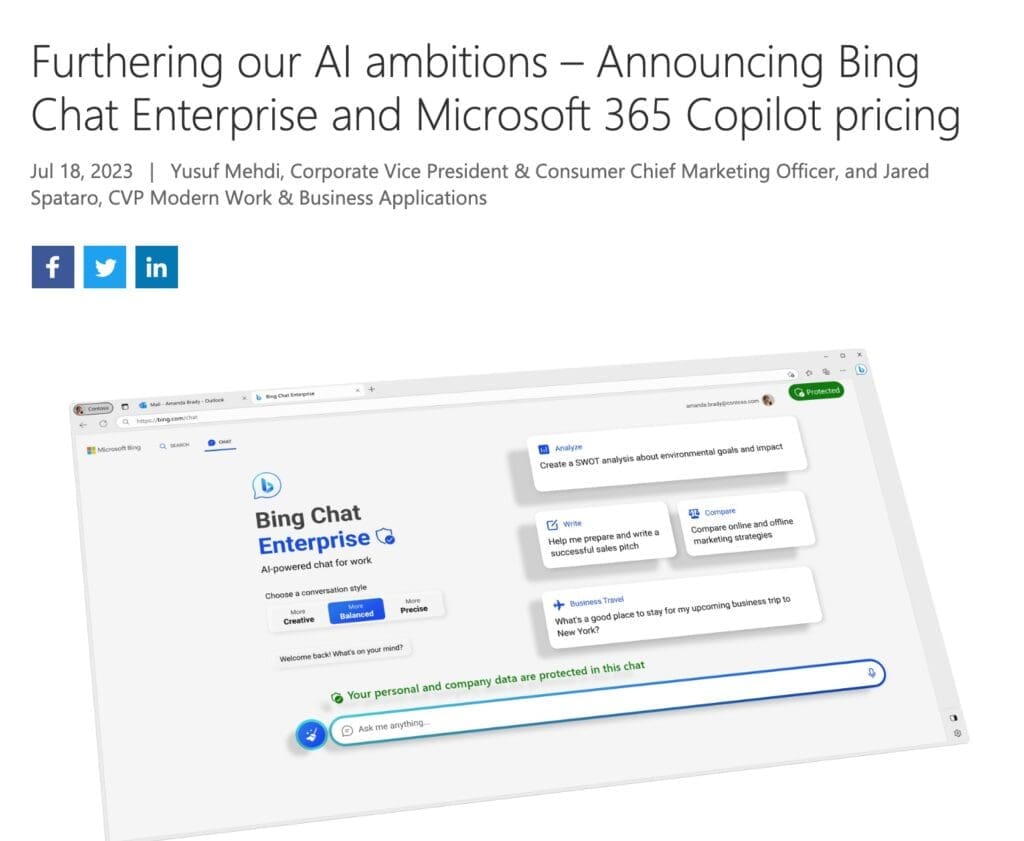 These announcements show how the AI technology they're working on can make money, which is attractive to investors.
However, Microsoft's PE ratio, which is a way to measure how expensive a stock is, is now over 37.46 times. This is much higher than the average of 32 times over the past 5 years. So, investors should be careful and not just blindly follow the rising price.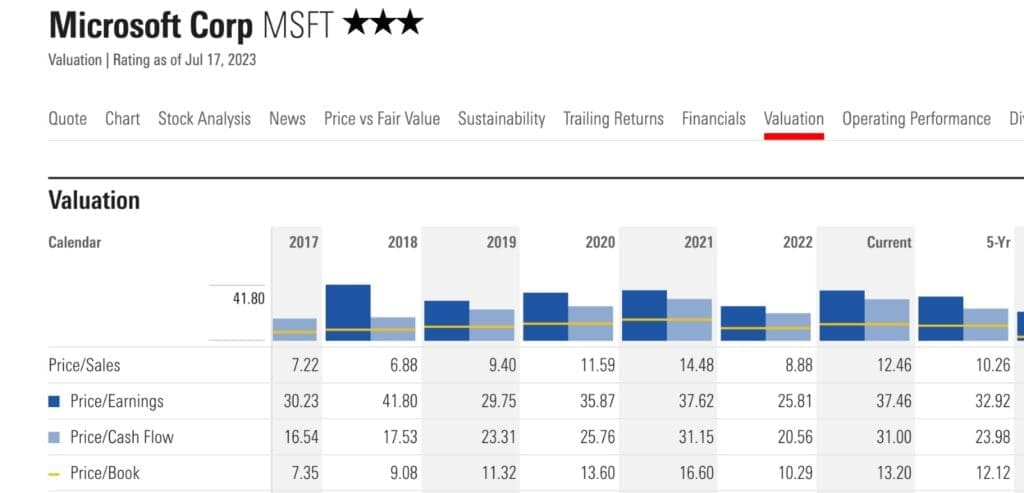 Microsoft VS Google – Why Google?
Compared to Microsoft, Google's stock is significantly lagging in terms of momentum. The stock only went up 8% the past 1 year.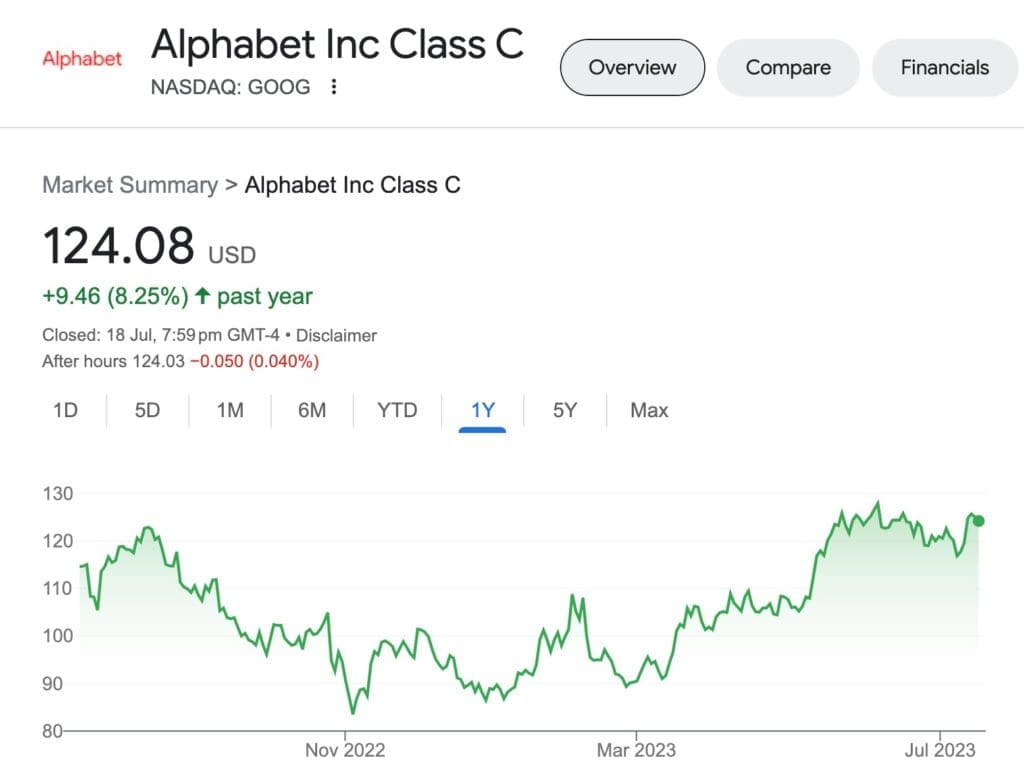 Google has been a Wall Street darling for many years due to its monopolistic moat and strong financial position. As of March 31, the company had $115 billion in cash, cash equivalents, and marketable securities on its balance sheet, providing it with incredible financial flexibility to weather any prolonged economic downturns. At the same time, Alphabet can continue to invest in new growth opportunities.
Alphabet also produces tons of free cash flow (FCF) to the tune of $60 billion in 2022. The leadership team hasn't shied away from using this cash to buy back shares, spending $59 billion to repurchase its own stock last year. In the last quarter of 2022, the share buy-back price was between $91.93 – $98.92.

As the top search engine, with a global 92.66% share of the market, Google Search is one of the most important internet platforms there is. In 2022, the business generated 80% of its total revenue from advertising. Digital ads have helped make Alphabet the company it is today, but what we've learned in the past couple of years is that this market can be very cyclical.
Furthermore, the rise of AI-powered Bing may threaten the long-term monopolistic power of Google. But for now, Bing's market share is still a far cry from that of google.
Let's also take a look closer at the valuation. As of this writing, Alphabet shares trade at a trailing price-to-earnings (P/E) ratio of 27.57, below its trailing 5-year average valuation of 29 times.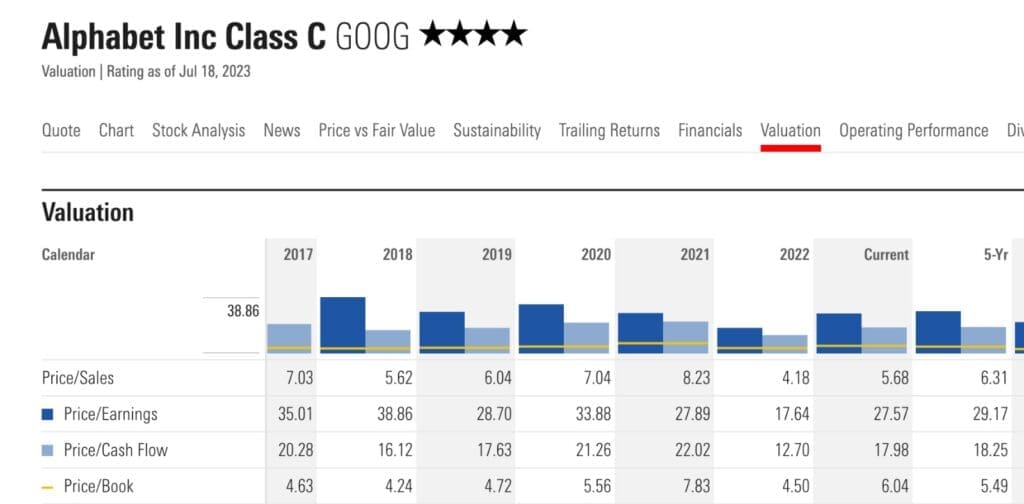 In fact Google is the cheapest tech giants right now, which could present some good investing opportunities for investors.  
I did a deep dive on Google previously on my Youtube channel. If you want to find out why do I think Google is a strong business, check it out here!
Learn Options Investing To Increase Your Return
If you are keen to use options to optimise your return while reducing your risk, you can join us in our upcoming free options masterclass to get started! Options are a powerful vehicle that allows you to capitalize on various market conditions.
In the meantime, feel free to join my Telegram channel for daily investment updates. In the meantime, do check out my latest article on how to analyse any stock in 1 minute using this amazing free AI investing tool.