Japan stocks have surged by over 25% this year, surpassing the 17% gain in the US stock market. Does the recent investment by Warren Buffett indicate that it is time to consider Japanese stocks?
When it comes to Japanese stocks, many investors immediately think of Sony and Softbank. In this article, let's take a quick glance at these two giants and see if there are any investing opportunities surrounding them.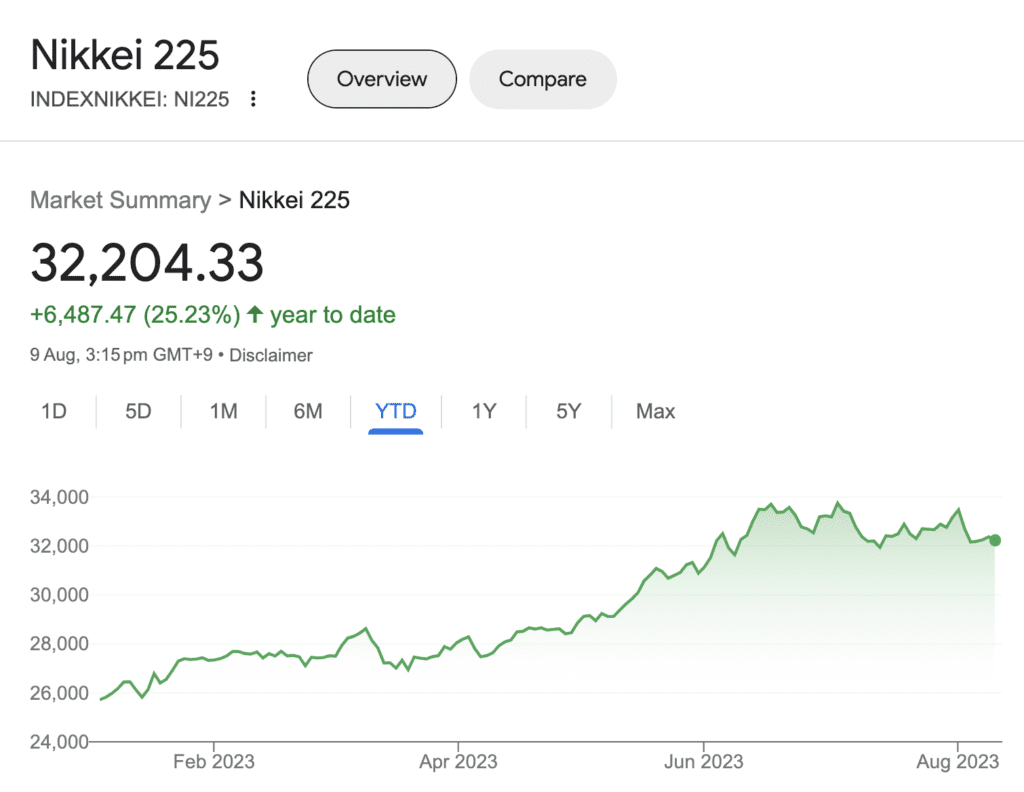 Japan Stocks No.1 — Sony
Sony has had a bit of a rollercoaster ride when it comes to making money from their electronics. Their Pictures, Music, and financial services, on the other hand, have been pulling in some consistent wins. Sony's TV business, in particular, had a pretty rough patch with nine years straight of operating losses thanks to stiff competition from Asian manufacturers. They even had to write down some assets in 2012.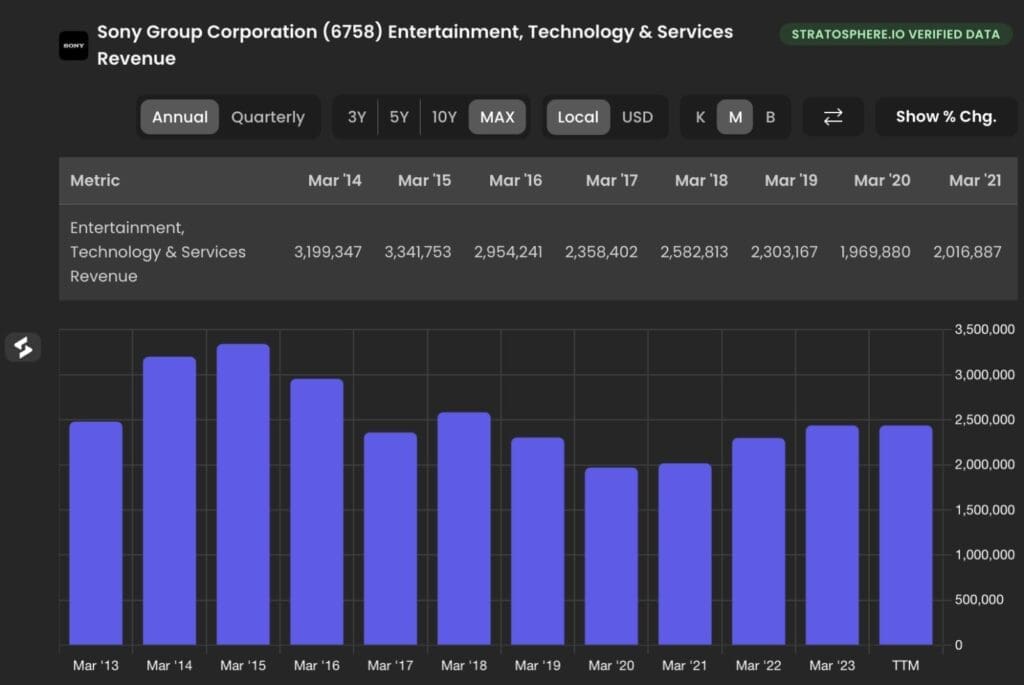 On the brighter side, Sony's effort to up their PlayStation game is gaining traction. Beyond the impressive success of the PlayStation 4, they're diving headfirst into new ventures. They're rolling out cool stuff like PS Plus (monthly subscription), PS Now (the cloud gaming deal), and PlayStation VR (virtual reality goodness). These new additions could bring more customers into the PlayStation ecosystem.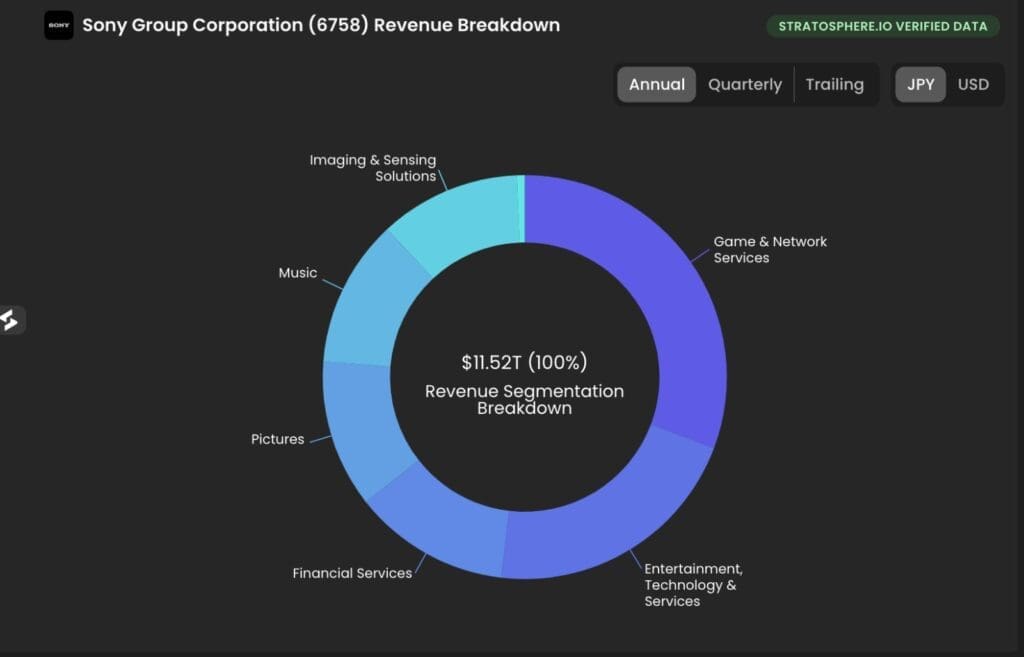 Speaking of PS Plus, by the end of 2022, they had a whopping 112 million active users with over 46 million on PS Plus. Not only does this bring Sony some steady cash, helping them level up their gaming division's profits, but it also kind of nudges people to think about buying the next-gen PlayStation.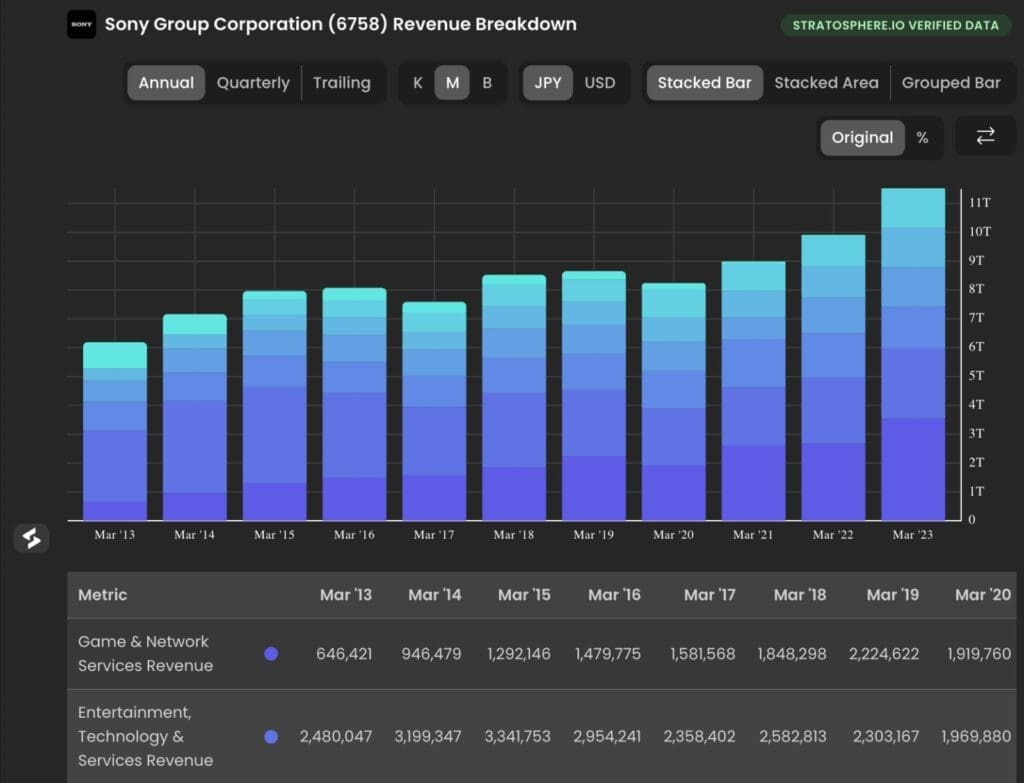 Sony's current PE ratio is about 16.88 times. That's a bit higher than their five-year average, but all things considered, it's still a pretty fair price.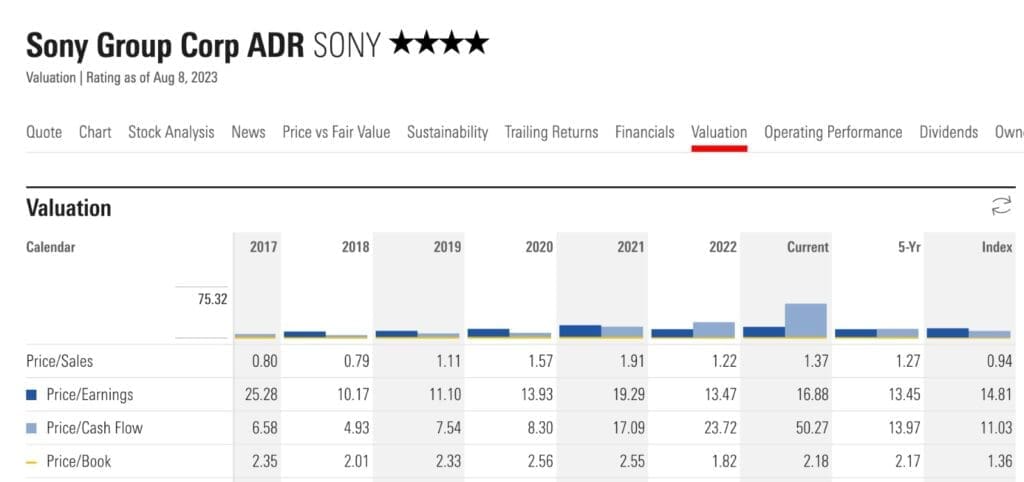 Japan Stocks No.2 — Softbank
SoftBank surprised everyone by revealing that they didn't make as much money as expected from April to June. However, they did manage to do well with their big investment fund focused on tech stuff.
When we look at where their money comes from, most of it comes from three parts: SoftBank Revenue, Arm Revenue, and Other Revenue. The biggest chunk comes from SoftBank Revenue, which makes up around 91.41% of all the money they bring in.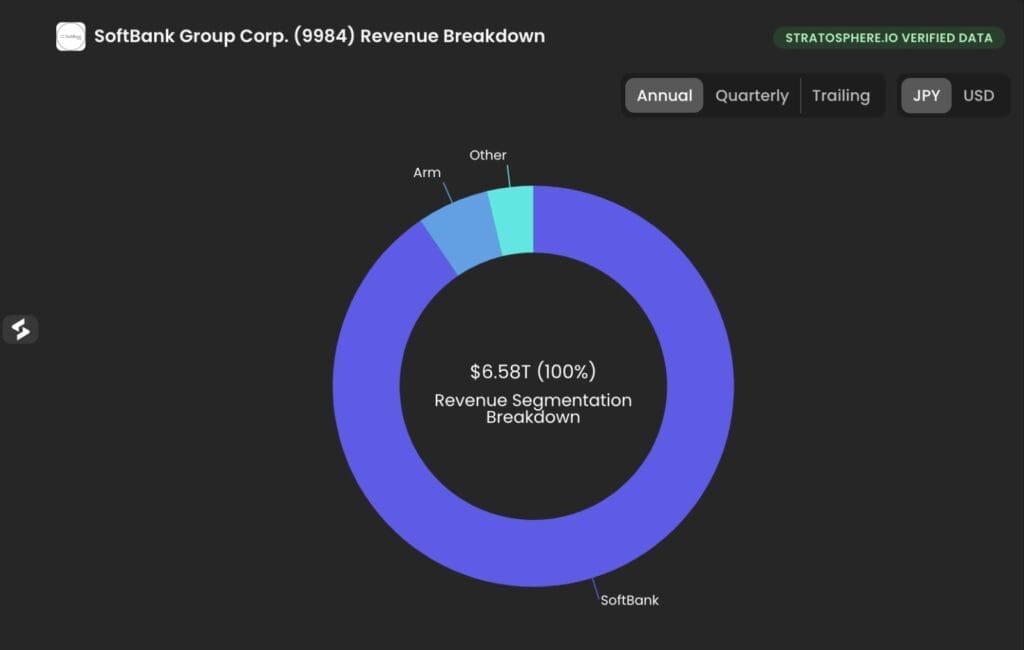 Here's a simple breakdown of how they did:
The big group that is SoftBank said they lost about 477.6 billion yen (that's like $3.3 billion). This was way worse than what experts thought – they were thinking SoftBank would make around 75 billion yen, but the loss was much smaller compared to the huge loss of 3.16 trillion yen they had in the same time last year.
The Vision Fund, which is like a special pot of money they invest in tech companies, actually made them happy this time. They got about 159.8 billion yen (that's $1.1 billion) from it. It's the first time they made money from this fund in five quarters (that's about a year), and it happened because they invested in companies they own a part of, like Arm, which makes computer chips.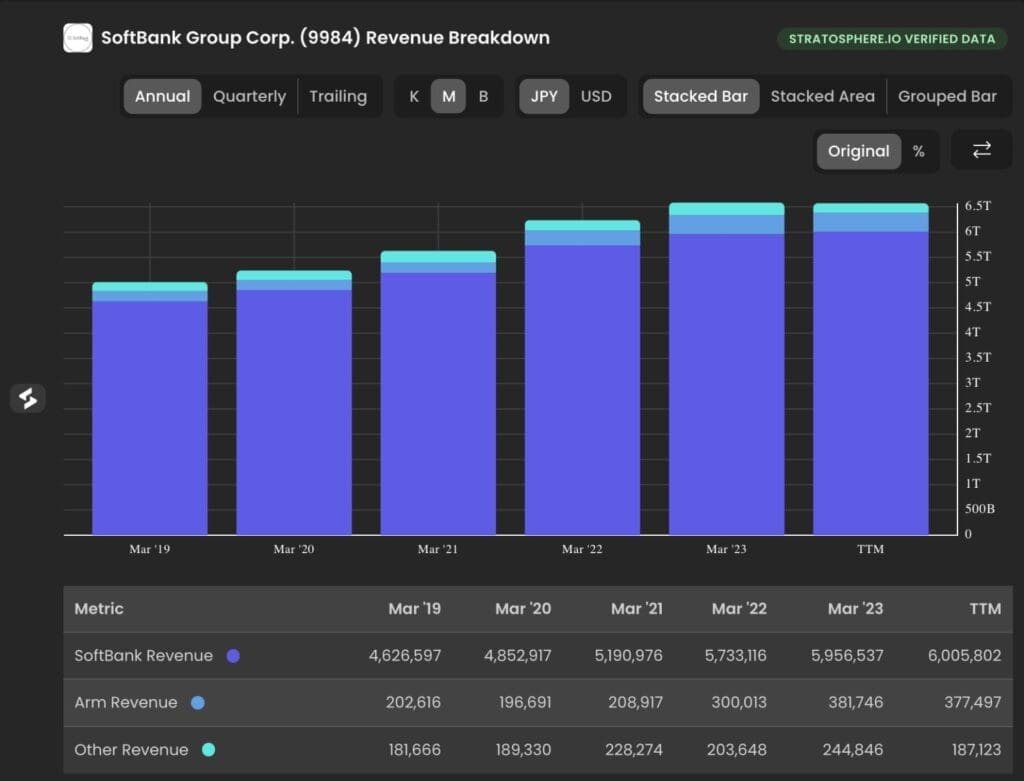 These results show that things are getting better for the Vision Fund, which had been losing lots of money in the past because some tech bets didn't work out well.
Right now, SoftBank's stock is priced at 7 times its earnings, which is pretty undervalued.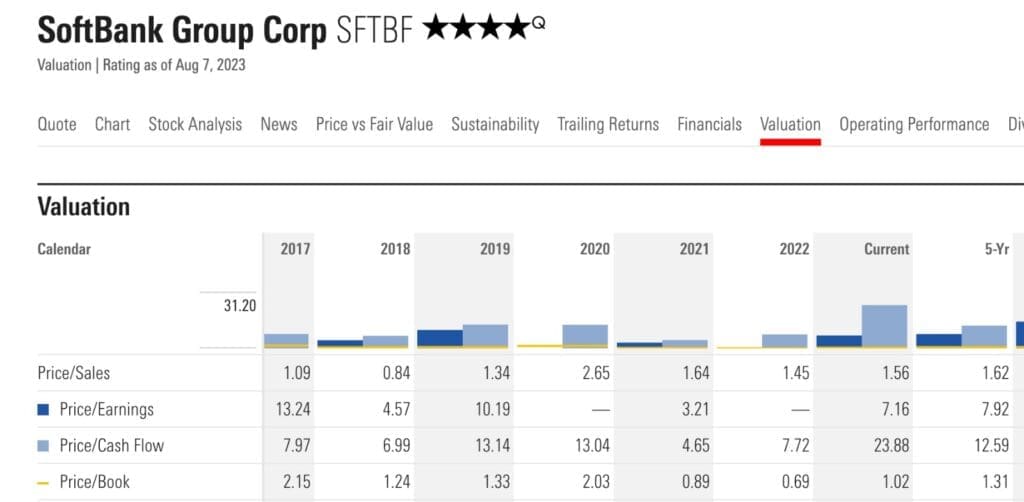 Start Investing With Moomoo
If you want to get started your investing journey, and access the important business insights shown above, Moomoo got you covered!
Plus, you get EXCLUSIVE $20 cash coupon JUST FOR MY READERS when you deposit $100 inside! That's 20% return just by depositing!
You'll also get free shares like Apple 🍎 when you deposit more! Open your account today!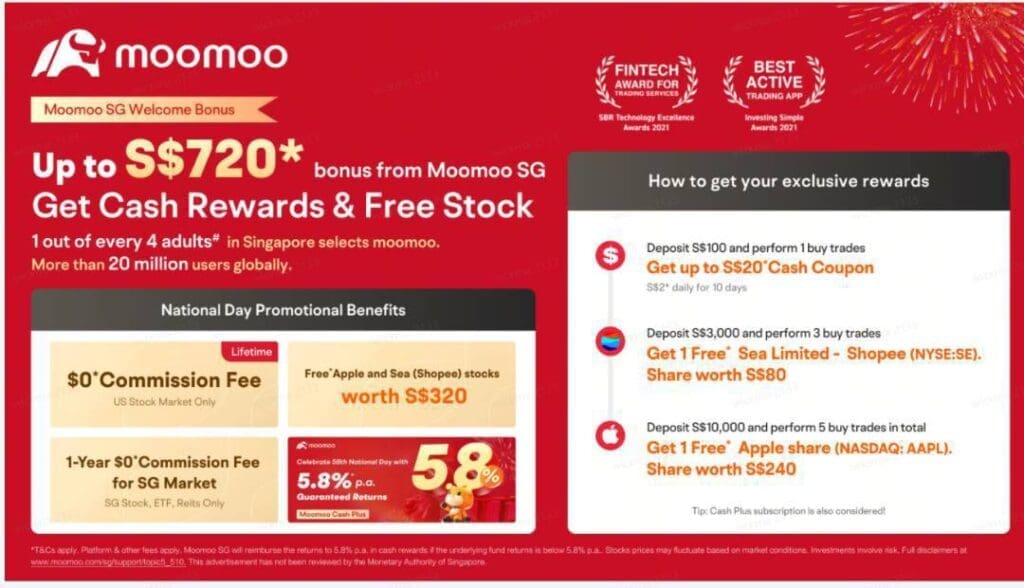 In the meantime, feel free to join my Telegram channel for daily investment updates. Also check out my article or video below on Microsoft VS Google to see which one is a better investment.