Amazon has been having negative free cash flow for the past 4 quarters. Is this a sign of the company weakening? Are Amazon stocks good or bad right now?
At first glance, it may seem worrying to see Amazon "losing money". Its free cash flow was down 871% YOY in Q3 2022. But a deeper dive into the company will reveal a different insight.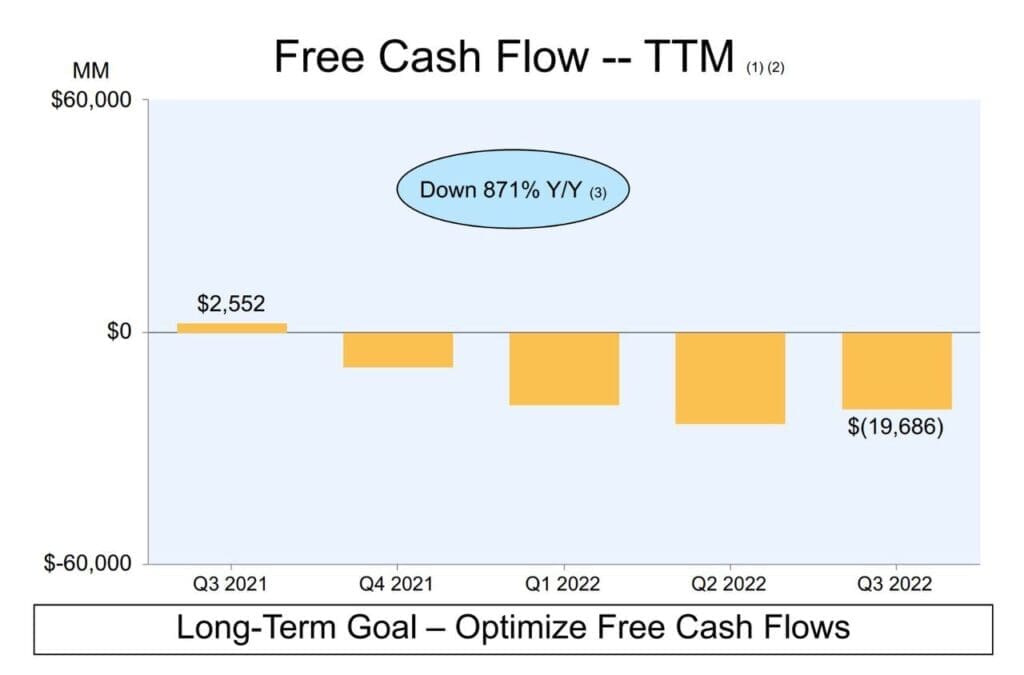 Amazon, like many other large technology companies, has a negative free cash flow because it invests heavily in growth opportunities.
Why Does Free Cash Flow Matter?
You may be wondering, why does Free cash flow matter? It is important to investors because it shows how much cash a company has at its disposal. It is calculated as Cash From Operations minus Capital Expenditures. Investors use free cash flow to measure whether a company might have enough cash to repay debts, pay out dividends or even share buybacks.
In Amazon's case, it has been investing heavily in new fulfillment centers, data centers, and other infrastructure to support its rapidly growing e-commerce and cloud computing businesses.
The key question is, is the spending justifiable for future growth?
The reason why Amazon is spending so heavily on its infrastructure is that the company saw an influx of demand for its services during covid-19.
As you can see from its operating income, it jumped from $14.5 billion to $24.8b billion in a short two years due to the demand created by the pandemic.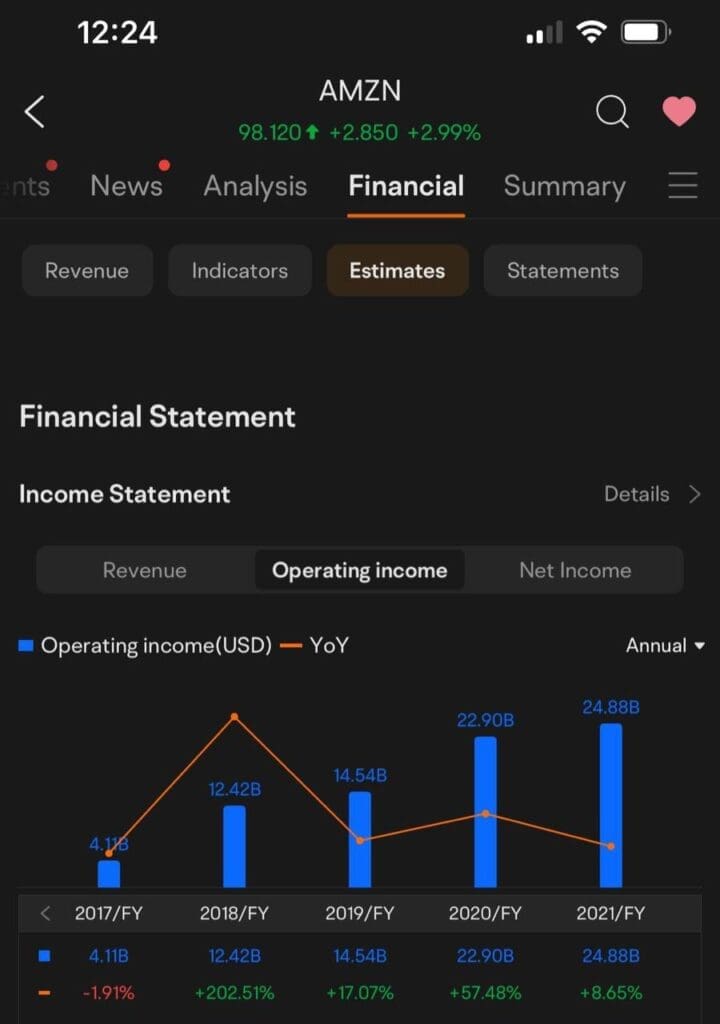 To ensure the company has enough resources and infrastructure to catch up with the demand, Amazon has been spending massively to build up new fulfillment centers, data centers and more, thus resulting in negative Free Cash Flow for the past 4 quarters.
But as the demand normalizes with the borders reopening, Amazon sees its sales growth slowing. Investors who were once hopeful of the crazy growth became disappointed and quickly dumped the stocks, causing Amazon's stock price to fall close to 40% in the past 1 year.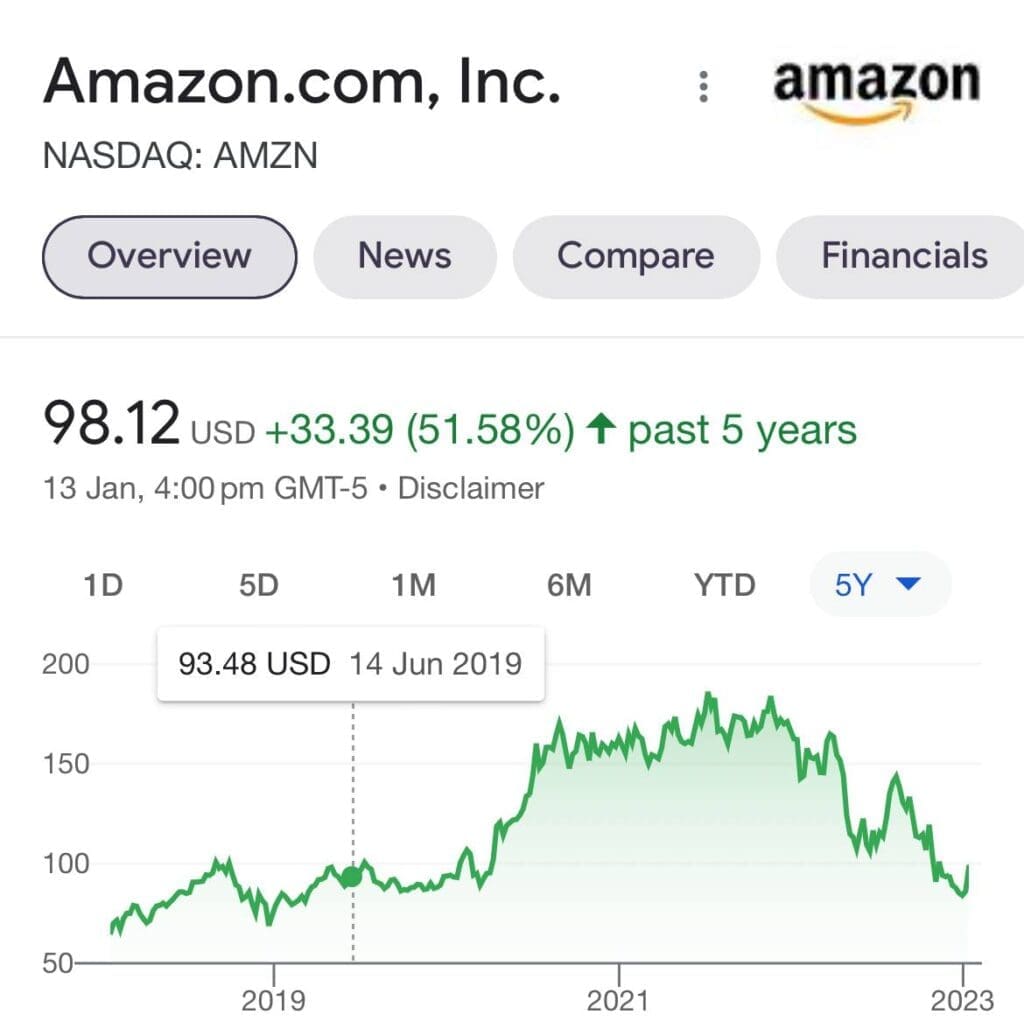 Are Amazon Stocks Good Or Bad Now?
But is Amazon really that disappointing? If you look closely, the Operating Income (TTM) and Net Income (TTM) fell back to the pre-pandemic 2018/2019 level, which is still way higher compared to pre-2017.

Based on the current PE ratio of 90, it is pretty close to that of 2018/2019, which is around 84 and 82 respectively. So the current PE ratio is only slightly overvalued.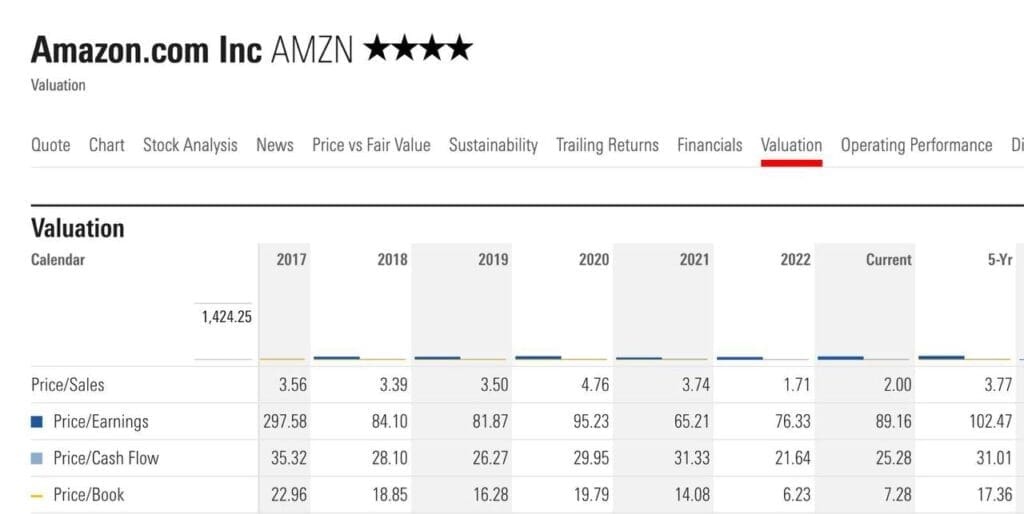 And if you look at the stock price, it's also pretty close to that of 2018/2019, which is around $90 per share.
Why does it matter?
Ask yourself, has Amazon become a stronger business compared to what it was 3-4 years ago?
If your answer is yes, then the current price of Amazon could be presenting some opportunities for long-term investors. 😊😊
Options Strategies On Amazon
Plus if you know how to use options, you can use the B.O.S.S. strategy (dip buyer profit strategy) to buy Amazon at a cheaper price while collecting premium! 💰💰
For the B.O.S.S options strategy on Amazon, promising to buy the stocks at $90 per share, you'll collect about $262 USD in 1 month. That's about 2.8% ROI/mth 😃😃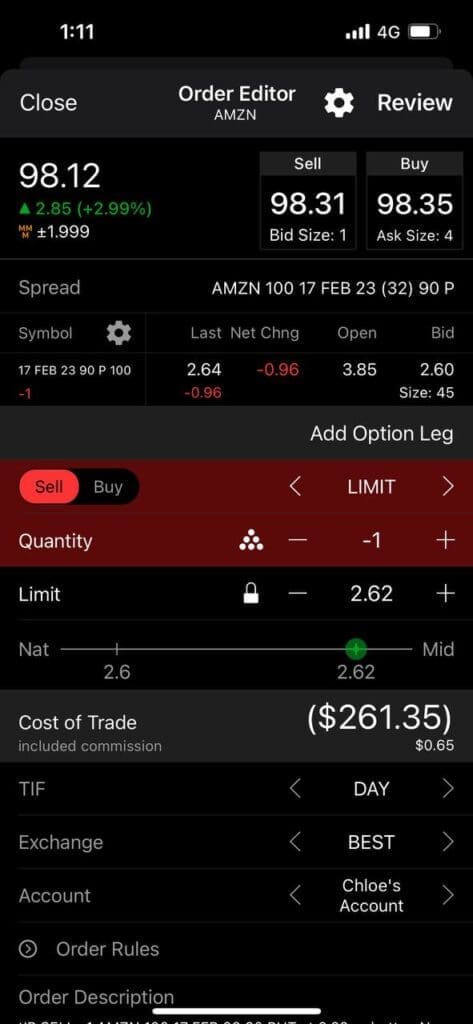 Of course, it's not a buy/sell recommendation! Please do your due diligence before making any investment decisions!
If you want to learn options and use different options to take advantage of different market conditions, be it a bull market, bear market, or sideways market, do join us in our upcoming free options masterclass, where we will share with you 3 different options strategies for you to take advantage of.
I also made a video explaining the above research! Feel free to check it out!
In the meantime, do join my telegram channel to get more investing insights! Happy new year!