Alibaba split is happening soon. The company plans to split into six business groups, each having the option to raise funding from outside and go public. Here's why you should closely consider investing in Baba.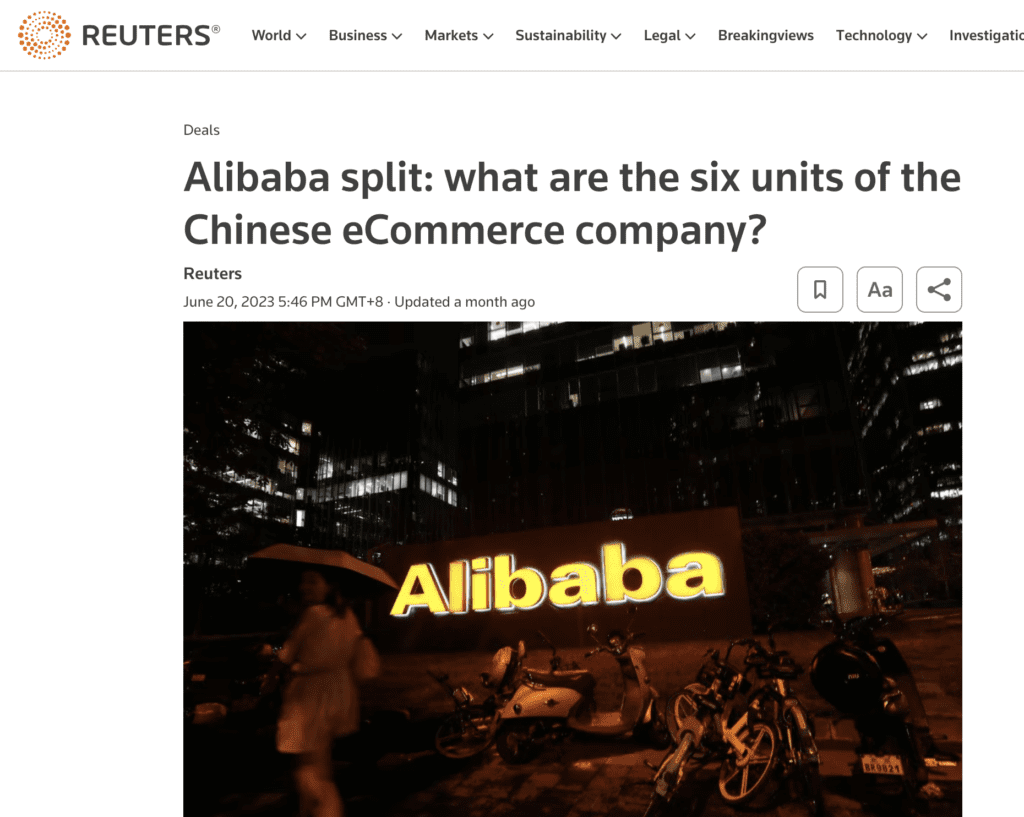 Brilliant investors like Joel Greenblatt, Peter Lynch, and Gautam Baid have highlighted the advantages of spin-offs.
Joel Greenblatt explained in his book "You Can Be A Stock Market Genius", five reasons why a parent company might spin off a subsidiary:
Conglomerates usually trade at a lower value than the sum of their parts. By separating unrelated businesses, the company can unlock their true value.
To separate a "bad" business from a "good" one.
To get value from a subsidiary that's hard to sell.
To recognize value while avoiding a large tax bill that would come with selling the subsidiary instead of spinning it off.
To overcome regulatory obstacles, such as addressing antitrust concerns during an acquisition.
After a spinoff, the new company's management is free from the parent company's restrictions and can make changes to benefit shareholders, especially if they own a significant portion of the new company's stock.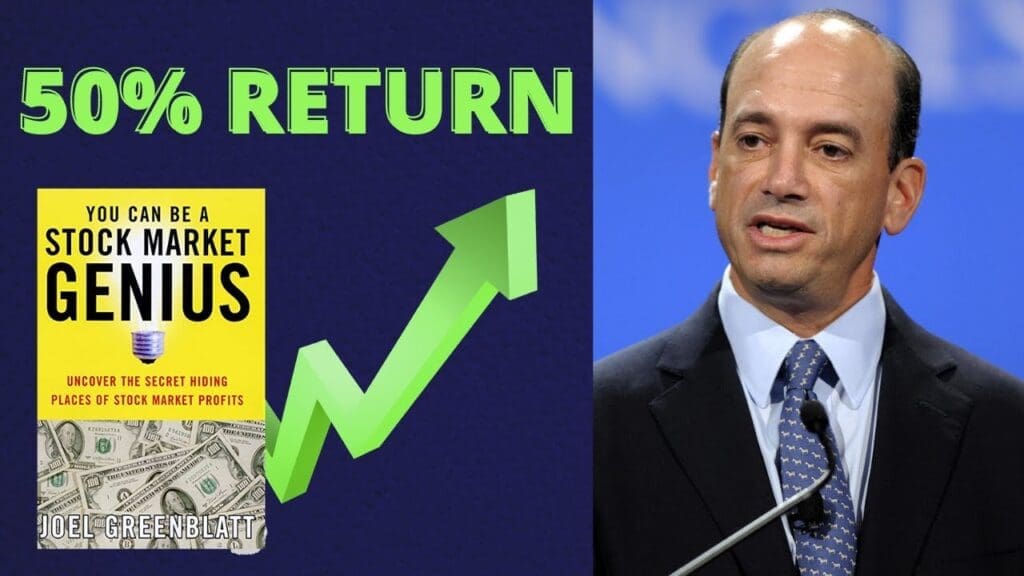 So, how do you choose the right spinoff to invest in?
Pay attention to insider participation and understand how management is incentivized within the spinoff.
Check if the managers of the new company have similar incentives to shareholders, like getting compensation in stock, restricted stock, or options. Also, see if there's a plan for them to acquire more stock.
When all the necessary public documents about the spinoff are filed, Joel Greenblatt usually looks at Insider Participation first.
Alibaba Split – What's happening?
The e-commerce giant Alibaba announced in March it will split into six business units, each with its own CEO and board of directors, and adopt a holding company management model, in the biggest revamp of its 24-year history.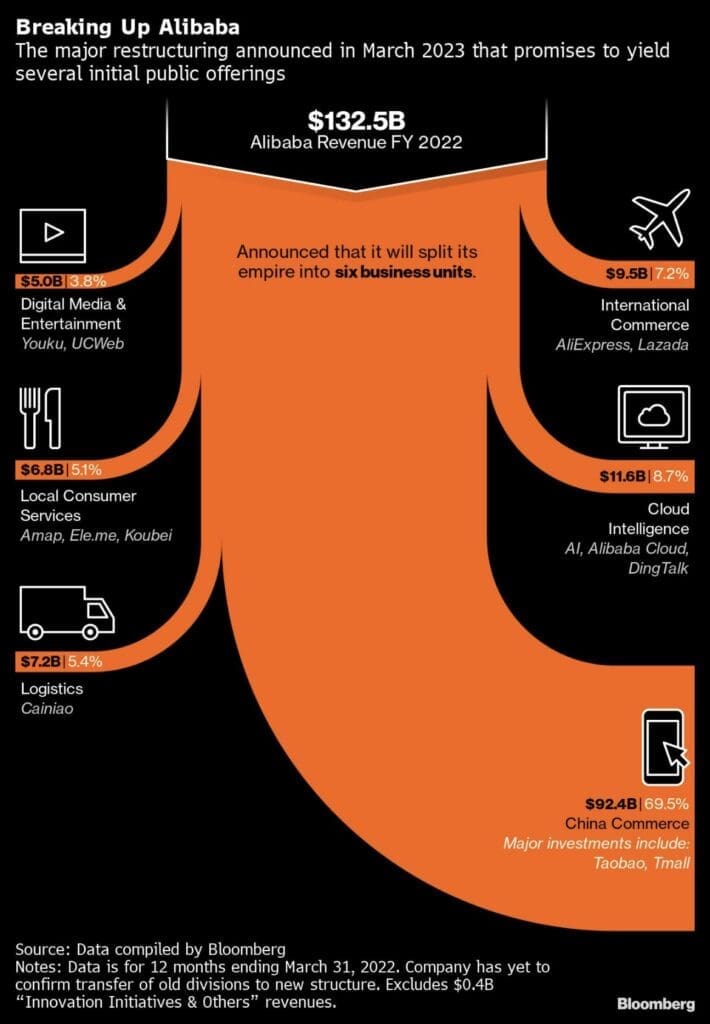 Alibaba Split – TAOBAO TMALL COMMERCE GROUP
The Taobao Tmall Commerce Group covers Alibaba's domestic-facing e-commerce marketplaces, which make up over two-thirds of Alibaba's total revenue. Taobao and Tmall are China's dominant e-commerce marketplaces in China.
Despite the scale of Alibaba's e-commerce operations, growth in the business has slowed, reflecting the maturation of China's overall e-commerce sector and the impact of COVID curbs, stiff competition from rivals, and slowing economic growth.
Alibaba Split – GLOBAL DIGITAL COMMERCE GROUP
Alibaba's Global Digital Commerce Group includes its overseas e-commerce marketplaces such as Lazada, which serves Southeast Asia, and AliExpress, which has become popular in Russia, Latin America, and parts of Europe.
These platforms face fierce local competition in the markets they operate in outside of China and make up just 8% of Alibaba's total sales.
Alibaba Split – CLOUD INTELLIGENCE GROUP
Alibaba's Cloud Intelligence Group includes Aliyun, the company's cloud computing unit. The company is the dominant player in China's domestic cloud computing sector, with a 36% market share, according to research firm Canalys.
The division is also home to DAMO Academy, Alibaba's research arm for chips and artificial intelligence, as well as Dingtalk, the company's workplace messaging app.
Alibaba Split – LOCAL SERVICES GROUP
This division includes food and grocery delivery services such as Alibaba's Ele.me app as well as Amap, its mapping app. Alibaba competes with Hong Kong-listed Meituan in the country's cut-throat food delivery sector.
According to research firms CBNData and Trustdata, in 2021 Ele.me occupied 27% of China's food delivery market compared to 67% from Meituan. Local services currently make up just 5% of Alibaba's total revenue.
Alibaba Split – CAINIAO SMART LOGISTICS
Alibaba formed Cainiao in 2013 by making investments in a number of Chinese logistics companies. The unit is now a major logistics provider in its own right in China, serving both Alibaba and third-party customers. Cainiao makes up 7% of Alibaba's total revenue.
Alibaba Split – DIGITAL MEDIA AND ENTERTAINMENT GROUP
Alibaba's Digital Media and Entertainment Group will house Youku, the company's YouTube-esque streaming video site, as well as Alibaba Pictures, its film production unit.
Start Investing With Moomoo
If you want to get started your investing journey, and access the important business insights shown above, Moomoo got you covered!
Plus, you get EXCLUSIVE $20 cash coupon JUST FOR MY READERS when you deposit $100 inside! That's 20% return just by depositing!
You'll also get free shares like Apple 🍎 when you deposit more! Open your account today!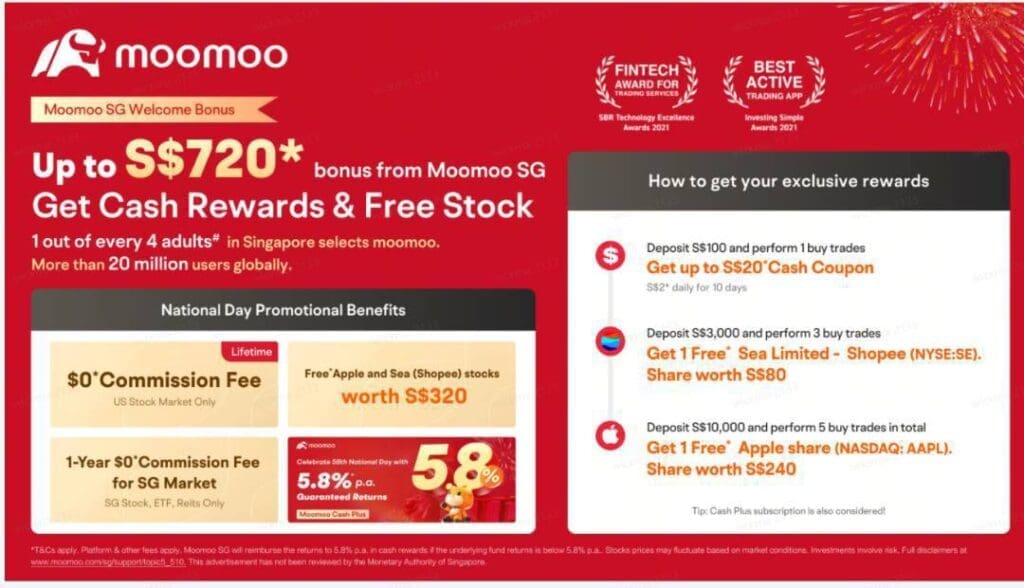 In the meantime, feel free to join my Telegram channel for daily investment updates. In the meantime, do check out my latest article on how to analyse any stock in 1 minute using this amazing free AI investing tool.
I also made a video sharing my opinion on investing in Alibaba recently. Feel free to check it out!